■
02 January 2009 | 10:17 AM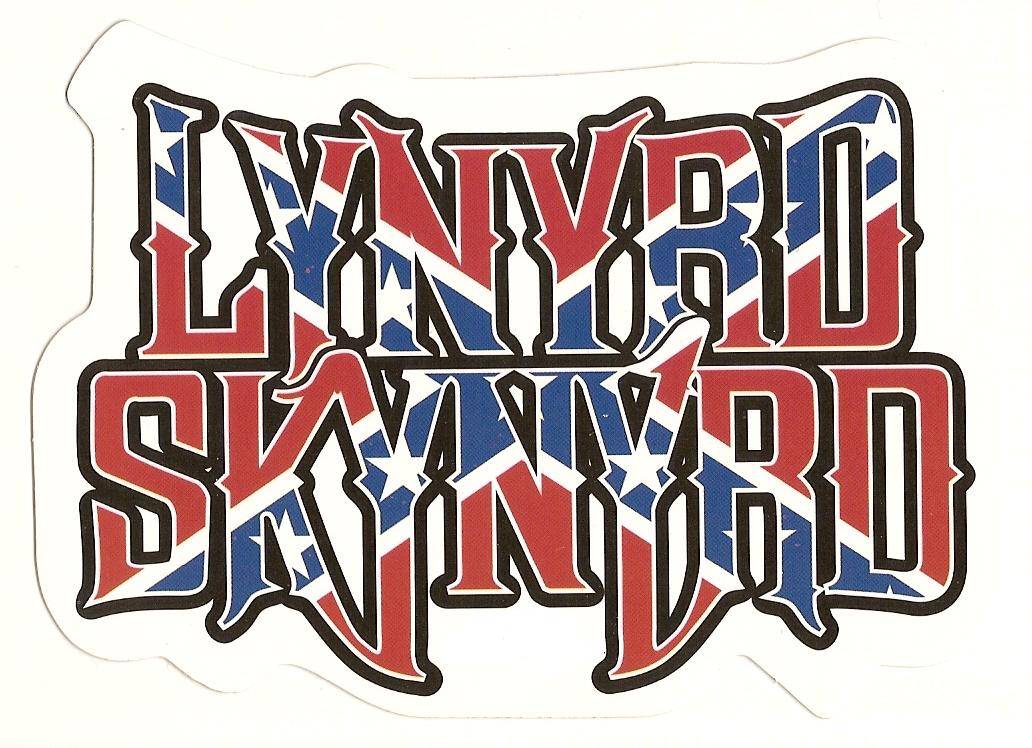 Legendary Southern rockers Lynyrd Skynyrd appear at the Constant Center tonight. Before they come to wail the blues and rock tunes that made their music part of the American soundtrack, I chatted with member Johnny Van Zant about music, the South and collard greens. Check it:
MV: You have inspired a lot of artists – some of the newer guys include Drive by Truckers and Kings of Leon. Wondering what you thought of those bands and their music.
JVZ
: They're cool. Kings of Leon are actually on our management company. Those guys have done really good. Their new record is tearing it up. Drive by Truckers – I don't know a whole lot about those guys but I know they did like an opera thing about Skynyrd music. ("
Southern Rock Opera
.") But heck we go further than that with our buddy Kid Rock – we inspired his butt. He had a nice summer with Sweet Home Alabama. (Rock's song "
All Summer Long
" samples SHA.) And shine down – heck even Metallica did "Tuesdays Gone." It's a cool thing. You can't ask for nothing no better than that when another artist appreciates what you do. And we appreciate their music.
MV: What kind of music do you guys tend to enjoy yourself? Anything that would surprise people?
JVZ: Myself? Man I like it all really. I got kids so I get turned on to a lot of stuff they listen to that I wouldn't ordinarily listen to…
MV: Like what recently?
JVZ
: Oh gosh. It varies from country to heavy stuff like
Slipknot
. I love Nickelback. And I love
Keb Mo
. He's awesome. I saw him in France. I was blown away.
MV: Well, speaking of country, the country crowd has embraced you guys a lot more in recent years. Would you have imagined that 20 years ago? It seemed for a while what you do and country are so different.
JVZ: Well country of course has changed from the original country I listed to as a kid. Shoot my dad was a truck driver and I listened to George Jones, Merle Haggard, Conway Twitty, Loretta Lynn, Dolly Parton and people like that. You know I would have never thought it would have evolved into this but you know it's a new time a new era and hey, changes are on the way. (Laughs)
Things have been changing for the last few years and we actually did a crossroads with CMT, with Montgomery Gentry and I think that broke us into the country people really listening to us too. But I still always say if you're a Skynrd fan you're a country fan and an AC/DC fan. So we got the best of both world.
MV
: Speaking of change, the South has changed a lot too culturally politically since you guys were recording with
Muscle Shoals Rhythm Section
in Alabama. What's it been like watching the South evolve over the past 30 years?
JVZ: Man I think as far as me being a Southerner man we still eat greens we still say y'all and all that good stuff. That's' never going to change. As far as politically and stuff I think it's changed for the best. It's a great place to live as far as I'm concerned.
MV: The Confederate flag has always been a part of you guys imagery…
JVZ: And you know what we have been mistaken for that a bunch. For us the Confederate flag doesn't mean any kind of racist thing or anything like that. The original version of "Sweet Home Alabama" The Water Sisters sang on it, and not only that, one of my favorite singers in the world was Ray Charles. You know? Gee whiz. You like that kind of music you can't be racist at all. We've been mistaken for that. The reason why we started doing that was because we had a song called "Sweet Home Alabama." Hopefully we haven't offended a bunch of people by doing that. Cause we're not racist at all. I just mentioned Keb Mo (laughs). One of my best friends in high school was a black guy, hey you know? We're just common people.
MV: Have people given you flack about using that image in recent years?
JVZ: Of course if you're on TV, people don't want you to use that, and you know, we respect that. Hey, my old saying is, we're from the South. We don't consider it a racist thing at all. It's more collard greens and saying y'all.
MV: That actually brings up something else I wanted to get to. How do you get your fix of Southern staple food while you're on the road?
JVZ: Laughs. Very hard to find. I think that's one of the reasons…You know what's the hardest? We Southerners drink sweet tea. That's the hardest thing to find – that and some grits. (Laughs).
MV: Do you get people to cook it for you or do you just go without?
JVZ: Lot of the time we go without. But I can tell you some of the best collard greens I had were over in Germany. It was like, 'Wow, they eat collard greens in Germany?'
MV: Has time mellowed you guys out or are you guys still raising ****?
JVZ: Man we do it on stage. At our age if we did what we did in our young days we probably still wouldn't be here. But we have our time on stage. For a band that's been around as long as we have, you come see us we're going to energize you. That's what we're supposed to do. Our job. Our thing is to make you leave your troubles behind for a while. That's what music is supposed to do. Music is a great healer.
MV: This show is in conjunction with Harley. Do you ride?
JVZ: You know what? We have all had a bike at one time or another but at this particular time I do not, I hate to say that.
MV: Why?
JVZ: Well I almost had a little mishap, I got kids man I figure… It's a lot of crazy people out here. It's not the motorcycle riders, it's the people around them. (Laughs). My hats off to everybody that's got one. There's nothing like being on a motorcycle – the freedom of it. Maybe I'll get another one. Bikers have come a long way too you know. Bikers used to be known as the "Bad Guys." Hey there's a lot of doctors and lawyers and accountants and brick layers and truck drivers. It's not the old stereotype anymore.
MV: Yeah, it's time to knock those down all around, huh?
JVZ: Yeah, there you go. We've come a long way in this country. I'm really proud of this country.
Lynrd Skynrd is at the Ted Constant Convocation Center tonight at 7:30 p.m. Tickets are $36-$56; call 683-5000 for info.