■
10 March 2010 | 11:12 PM
Finally! Getting Portsmouth to the championship basketball game of the AAA Group Tournament has been no slam dunk. After all, it has taken 35 years to get there. The I.C. Norcom High School boy's basketball team has made history. We're going to the finals!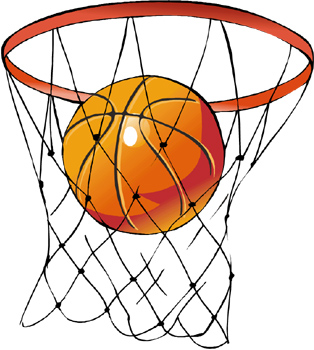 The Greyhounds (23-4) defeated Chantilly (20-7) in the semi-finals at Virginia Commonwealth's Siegel Center in Richmond by a score of 61-52. Norcom rallied from a seven-point deficit in the fourth quarter Wednesday night. Dorian Finney-Smith led the Greyhounds with 18 piomts.
For the first time, Portsmouth's boy's high school varsity team are in the finals for the State Championship. I.C.Norcom (24-4) will play Petersburg (29-0) on Friday night March 12, 2010. The Boys Championship Game begins at 9 p.m. at Virginia Commonwealth University in Richmond. The Girl's Championship Game begins at 7 p.m.
The Group AAA tournaments began in 1975 when the Virginia High School League moved in to three classifications.
If you are unable to make the game in person, you can catch all the action on television on Cox Channel 11.
Larry Rubama will have live updates on his blog on www.PilotOnline.com.
Win or Lose. This Portsmouth boys basketball team has achieved something no other team has done from our City. They have made history - twice - the first team to play in the semi-final round (and won) and the first to play in the final championship round of the Group AAA Tournament. Congratulations to Coach Leon Goolsby, the coaching staff, the players and families!
Regardless of the outcome of the game, the community needs to find a way to honor this team for their historic accomplishment. I am sure Portsmouth will do it right. However, I would like to offer my own suggestion. Honor the team in front of the community - and the basketball community - during the half-time of the Portsmouth Invitational Tournament (P.I.T) Championship Game on April 10th (see related story) so we can thank them for making Portsmouth proud. Making this happen should be a slam dunk!
What a fitting tribute! The P.I.T. is the. nation's oldest amateur basketball tournament, recognized by NBA and European scouts as the premier showcase for potential professional prospects. We need to let them know that Portsmouth is truly proud of thier hometown basketball team. Congratulations, Portsmouth!
Would you care to make a 'Comment' or want to 'Reply'? Click the 'Comment' button below. If you're not registered, just e-mail me, at drcartier@msn.com. I would be pleased to post your reply as a 'Comment' without using your name and e-address (your privacy will be maintained).
Many readers have asked how they can sign-up for our newsletter. Click here to register for Starboards next issue.
Thanks, for reading and sharing...'A New Day in Olde Towne'.
Have a great day!
David Cartier