■
18 January 2013 | 12:26 AM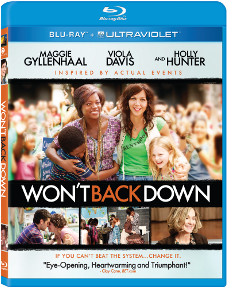 "WON'T BACK DOWN"
Blu-ray widescreen, DVD widescreen and UltraViolet digital copy, 2012, PG for thematic elements and language
Best extra: Audio commentary with director Daniel Barnz ("Beastly")
FROM THE FIRST scene of "Won't Back Down," the story is familiar – a third-grade student struggling to read, a teacher doing the bare minimum to instruct her students, and a mother battling a system that doesn't seem to care. "Won't Back Down" brings out all the frustrations we know about from the news and from experience about today's public education system. Once again, we hear how providing children with a first-rate education – and a first-rate future – still burns in the hearts of many parents and educators alike, no matter the obstacle.
The movie, co-written and directed by Daniel Barnz, who comes from a long line of teachers, progresses optimistically when it comes to colors and contrasts. Opening scenes, when events are most bleak, show muted colors and dimly lit scenes. Things aren't looking good for the lead characters. Jamie (Maggie Gyllenhaal) and Nona (Viola Davis) both have children they want to help. Davis plays a teacher who, in many ways, has lost her passion as an educator; Gyllenhaal is a mother, who was passed over as a child because of her dyslexia. These women want better for their children.
As the film progresses, colors lighten up and exterior scenes bring openness and brightness to the situation, as do other production elements. The film, shot in Pittsburgh, highlights the city, featuring several hot spots including the Monongahela Incline. It all looks good on Blu-ray.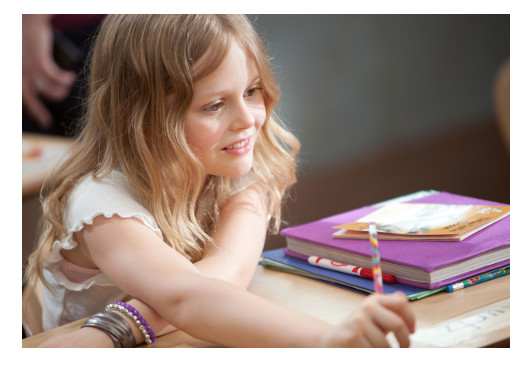 As for sound, this is a dialogue-driven flick, although the score resonates in surround sound, especially during scenes with Nona. She has her own music to highlight her motives, drive, determination and return to inspired teacher. (As if we couldn't see that coming.)
The high-definition bonus features are quick and glossy beginning with "A Tribute to Teachers," where cast and crew talk about the educators who impacted their lives the most. It's interesting to hear what a difference mentors made in the lives of Rosie Perez and Oscar Isaac. "The Importance of Education" is a cursory look at the state of education in the U.S. through the eyes of cast and crew, even if there aren't many facts provided as to why the country is in a national educational crisis.
Finally, the Barnz commentary delves fairly deeply into making the movie, including why he wrote certain scenes or certain aspects of the film the way he did; what he based on fact, what he based on fiction and why education is near and dear to his heart.
— Toni Guagenti