■
17 January 2013 | 1:21 AM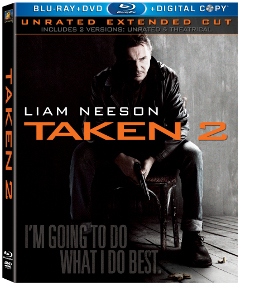 "TAKEN 2: UNRATED CUT"
Blu-ray widescreen, DVD widescreen and UltraViolet digital copy, 2012, PG-13 and unrated with intense sequences of violence and action, and some sensuality
Best extra: A pop-up commentary with factoids, maps, character bios and more
FIVE YEARS AGO, Liam Neeson headed to Paris for an action role he perceived would go straight to video. His paycheck was a modest $1 million, but French producer Luc Besson ("Léon: The Professional") and director Pierre Morel felt the action thriller had a life beyond HDTV. "Taken" was first released in European theaters, playing throughout the continent including Croatia and Iceland months before hitting the U.S.
"Taken" immediately took off stateside, becoming the biggest surprise blockbuster since "My Big Fat Greek Wedding." It raked in over $225 million worldwide, mostly from the U.S., as moviegoers – especially guys – loved its pure escapism and violent revenge factor. Neeson played former CIA counter intelligence agent Bryan Mills, who became a killing machine using his "particular set of skills," when his teenage daughter (Maggie Grace, "Lost") is kidnapped by an Albania mafia.
A sequel was bound to surface. Neeson earned a cool $10 million this go around – making the ex-Irish boxer one of Hollywood's top action stars. Not bad for a guy who just turned 60. Here's another surprise; new parents love the name and have made 'Liam' the No. 1 baby boy name for 2012. Before "Taken," Liam wasn't even in the top 25.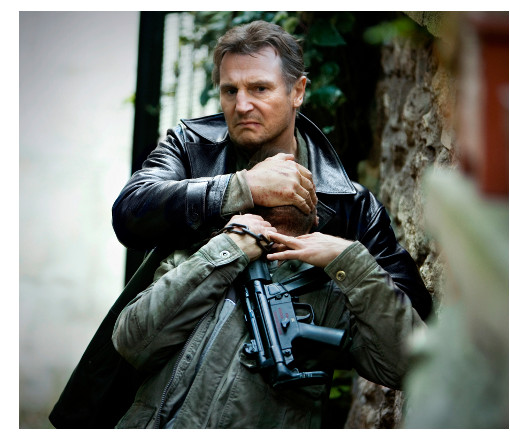 In "Taken 2," Neeson returns as Bryan Mills as Albania mafia kingpin (Rade Serbedzija) swears revenge for his son's death, a victim of the high body count in the first "Taken." While finishing up a freelance bodyguard mission in Istanbul, Mills' ex-wife Lenore (Famke Janssen) and daughter Kim (Grace) join him for some R&R.
The Albanians grab Mills and Lenore, leaving rescue to Kim, who quickly discovers her own special skill set. We all know the action will be brutal, and will include an intense car chase through the narrow streets of Istanbul. The pop-up commentary, "Black Ops Field Manual," has a running death and injury count, with total miles traveled. The final tally: 26 killed, 5 injured and 13,854.8 miles for Mr. Mills and family.
The Blu-ray has a super sharp image, desaturated color palette and gritty film grain structure highlighting the exotic and historic landscape of Turkey's largest city. The uncompressed DTS HD soundtrack is also extremely active from front to back, hitting all of the speakers with bullets and explosions.
Additional extras include five HD deleted scenes, a 25-minute alternate ending that falls short of the unrated and original theatrical edits, and a disappointing five-minute making-of featurette in standard-def, with film clips and an interview with Neeson, who tells us he wanted to make sure "Taken 2" wouldn't be a sloppy sequel.
Overall critics were not kind, although the sequel made a bundle – $365 million worldwide – guaranteeing "Taken 3" is just around the corner.
— Bill Kelley III