■
24 January 2013 | 1:32 PM
When you see the words "Hallmark Hall of Fame" stamped on a TV movie you know you're going to have to sacrifice a few expectations of:
Originality.
The element of surprise.
The couple will part at the end (there's always a couple).
The hope there won't be an obvious lesson of values/morals.
The ability to not feel compassion/sadness/regret/hope/other emotions you try to beat down into your cold, black soul.
So it goes with "The Makeover," the latest Hallmark TV film making its debut on ABC at 8 p.m. Sunday, starring Julia Stiles in one of those "what are you doing on TV?" roles. Here she plays a "serious" Boston politician who can't get enough votes to earn election because she's as warm, welcoming and friendly as an impolite cactus.
Given the title you'd expect she gets a personality makeover that transports her to the DC elite of political do-gooders. Wrong. That's too simple; even for a TV movie. Rather, Stiles and her assistant (Camryn Manheim) make a wager that they can transform a gruff, scruffy beer deliveryman with an exaggerated Boston accent into a clean, handsome, smooth-talking politician who charms the common folk into voting for him.
If it smells like a blatant update of "Pygmalion" it's because it is. To the film's credit, it doesn't try to hide the source inspiration. Stiles' character is named Hannah Higgins, after the social elite puppeteer Henry Higgins in "Pygmalion." And beerman David Walton (Zooey Deschanel's friend with benefits on "The New Girl") is Elliot Doolittle, after the rough street urchin Eliza Doolittle in "Pygmalion." If you're familiar with George Bernard Shaw's timeless story, you know what happens next, and how it's going to end. This story line doesn't venture far from Shaw's archetypal map.
Still, that's not a negative. Part of the allure of the Hallmark film series is that we know what we're committing ourselves to. The joy comes from the warm feelings inspired along the familiar journey. There are plenty of them in "The Makeover." The friendly flirts between these two seemingly opposite people. The lessons they teach each other. Even the shy commentary about the uselessness of the political system is kind of endearing in a non-sensational way.
Of course, there are faults; the overblown Boston accents, the stereotypes of common folk and academic elites, some poor costuming that makes the shaggy beerman look like a "Planet of the Apes" castoff.
But in typical Hallmark fashion, this movie isn't too bad. It feels like the kind of script that would have been a big screen vehicle in the early 2000s, when studios were eager to produce slightly goofy, female-driven career comedies in the mold of "Legally Blonde" (think "Uptown Girls" or anything that used Ashton Kutcher as a doofus love interest).
Like those big-screen rom-coms, this "Pygmalion" tribute balances on the fulcrum of whether or not these two opposites fall in love at the end. I think you know the answer to that. After all, it's Hallmark.
- Robert Morast, The Virginian-Pilot
SCREEN GRABS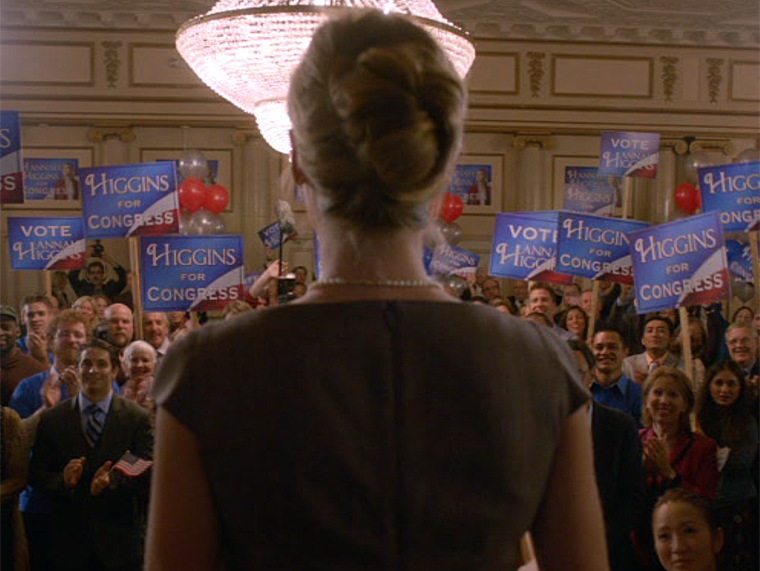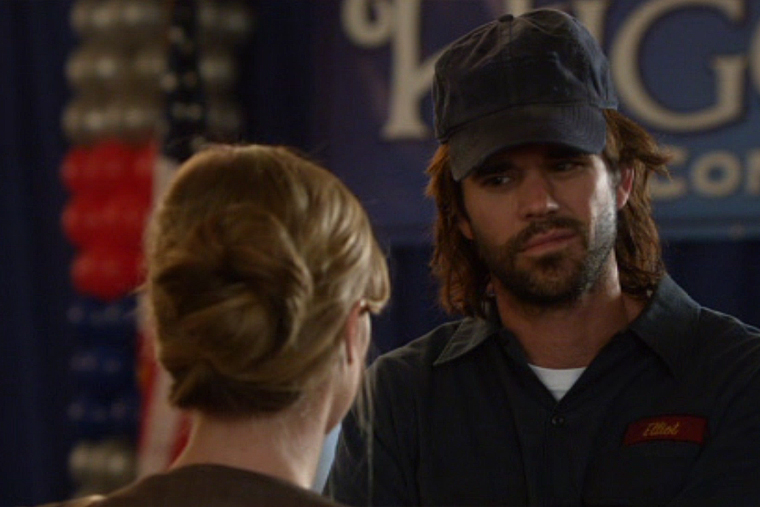 PROMO VIDEO
ON TV
"The Makeover," starring Julia Stiles and David Walton 9 p.m. Sunday on our ABC affilliate, WVEC, Channel 13. Check the program's TV listing for more details.