■
28 January 2014 | 12:18 AM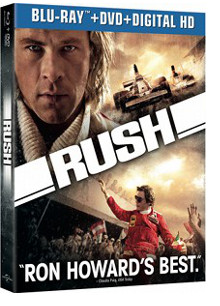 "RUSH"
Blu-ray widescreen, DVD widescreen and UltraViolet digital copy, 2013, R for sexuality, nudity, language, disturbing images and drug use
Best extra: The six-part feature "Race for the Checkered Flag: The Making of 'Rush' " in HD
RON HOWARD makes the point often that "Rush" is character-driven, its narrative "so remarkable, you could only do it if it was true."
Screenwriter Peter Morgan echoes that. The story of Formula 1 drivers James Hunt and Niki Lauda and their run to the 1976 championship, he says, provides a yin and yang that piques a dramatist's interest.
Morgan knows his way around real-life subjects – his credits include "The Last King of Scotland," "The Queen" and "Frost/Nixon" (also directed by Howard) – but he doesn't make the finish line this time. Hunt was a go-for-broke British playboy, Lauda, a methodical, stand-offish Austrian, and that's as deep as it gets. The impressions are surprisingly two-dimensional.
That leaves the action on the track, and "Rush" does only marginally better there. Though Howard says he knew little about F1 going in, he was up to the task: His movie looks great, with a deep, '70s-vintage saturation, and sounds even better. The rumble and whine fill every corner. The main problem is it doesn't meet the challenge spelled out by producer Andrew Eaton – taking the technological advances in TV's racing coverage and doing something more with them. The racing sequences feel abbreviated so there's little tension. Instead, the editors lean on quick cuts that have no staying power.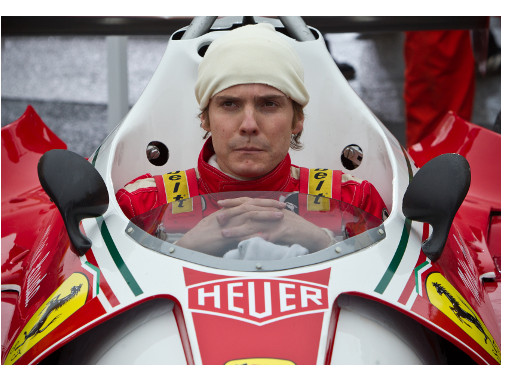 That said, cinematographer Anthony Dod Mantle ("Slumdog Millionaire") reaches deep into his bag of tricks, mounting cameras in places you might not expect. Most effective are the shots from the side of the driver's helmet, into his eyes and taking in the flashing scenery. They give a real feel for being in the cockpit. Some days, Mantle had 30 cameras on the set.
About that set. The racing scenes were shot at Blackbushe, an airfield in the U.K.; as the story moved to Germany, Brazil, South Africa, the U.S.A. and Japan, the computer techs took over, creating backgrounds for the new locales. But CGI goes only so far, and in some cases not far enough. Too often, the backgrounds look like they're pasted in place. And try as you might, there's no disguising the British countryside.
Still, Chris Hemsworth and Daniel Brühl turn in convincing performances as Hunt and Lauda. Hemsworth shows wider range than he did in "Thor," but it's Brühl ("Inglourious Basterds") who gets more to the core of his character.
The two main extras – "Race for the Checkered Flag: The Making of 'Rush' " and "The Real Story of 'Rush' " – pretty much cover all the bases. The first brings in cast and crew to look at the casting, shooting and fashions, etc. The only gripe is the segments aren't long enough to dig too deep. The latter recruits Lauda and other drivers to talk about the rolling circus that was F1 racing in the 1970s and Hunt, the circuit's ringmaster. He lived the role to an early end, dying of a heart attack at 48.
Also included are deleted scenes.

― Craig Shapiro