■
22 April 2014 | 11:16 AM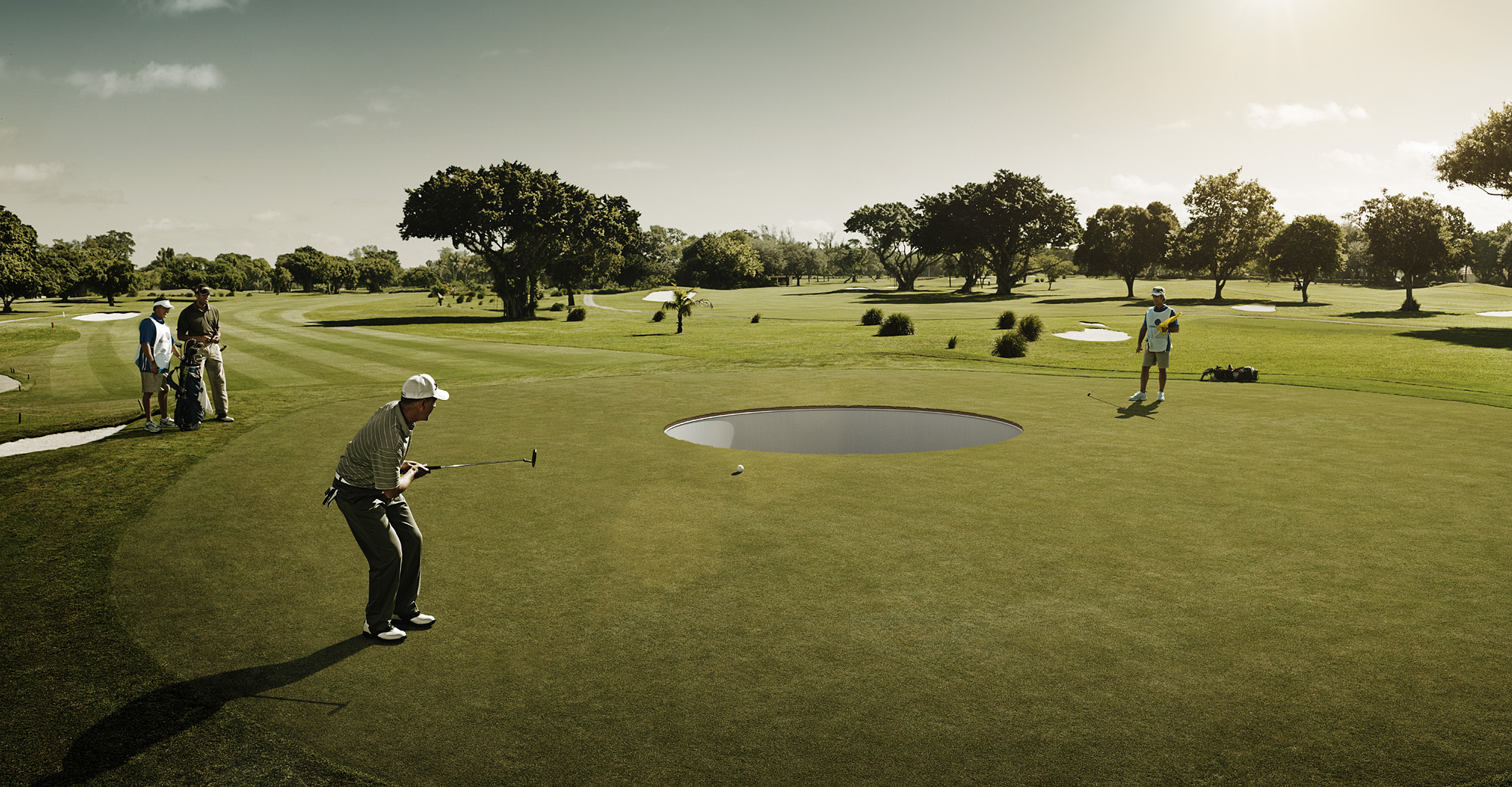 Is this the golf of the future? / blog.making-pictures.co.uk
By John Q. Golfer
As the fall of mankind continues on its petty pace, even golf is considering a compromise to its very existence.
A top executive for The PGA of America and others are fearful that golf will see an incredible drop-off in the coming years. Their solution: Make the sport easier.
Bigger holes. Mulligans on every hole. Allow teeing the ball up for every shot.
Why not offer a free hole-in-one each round? That should draw the crowds.
What the heck (excuse my restraint) is going on in the world today?!? You can't play dodge ball at school any more, and now this. Society continues to get softer and softer.
Sure golf is difficult. And frustrating at times. And challenging. But that's what makes golf appealing -- the skill and precision it takes to play it. Not everyone can master it. And when you truly conquer a hole during a round, it's an exhilarating feat.
Problem is, so many people these days just don't want to put in the work. They don't want to prepare or practice for anything. They want everything to come to them. We aren't teaching our youth anything if we make the holes bigger for little Johnny so he will be able to get his ball to go in. And is that really good for the sport?
Want to get more folks interested in golf? How about these suggestions?
Provide more putt-putt courses for the young and old.
Put it in the curriculum at more schools.
Offer cheaper equipment.
Cheaper lessons.
Cheaper course fees.
And less snootiness.
But don't make the game easier.
Golf is steeped in history, having been played since the 15th century. If you think it's difficult to play now, it was much more difficult back in the day. It's gotten easier over time given a lot of the equipment advancements.
Do we really need to make it even easier? I think not.
Golf isn't for everyone, and never will be. But many sports aren't. And to play them takes commitment, practice and sometimes lessons.
But that's life. Where is the sense of accomplishment if everything is served on a platter to you?
It seems a bit premature to push the red button on golf just yet. I'd suggest smarter solutions over watering it down.
While I'd love to shave some strokes off my golf game, I'd rather to do it the old-fashioned way -- earn it!