■
28 October 2015 | 7:02 PM
It's been a bit since I've posted to my blog. Here's an update of what's been going on...
My 92 year old neighbor Bob keeps going like the Energizer Bunny. We celebrated his birthday back in July.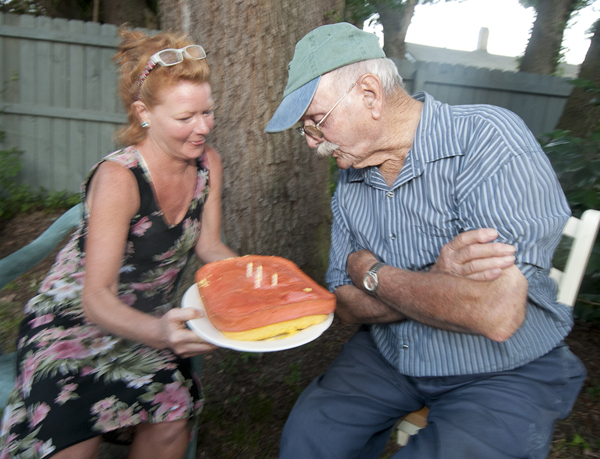 Lots of stuff happening up on Chesapeake Boulevard at Fisherman's. The old Fresh Pride has been demolished and across the street, the place where the Harbor Inn and appliance store used to be is gone as well. This is a shot of the demo. Not sure what the city has planned for these two empty lots.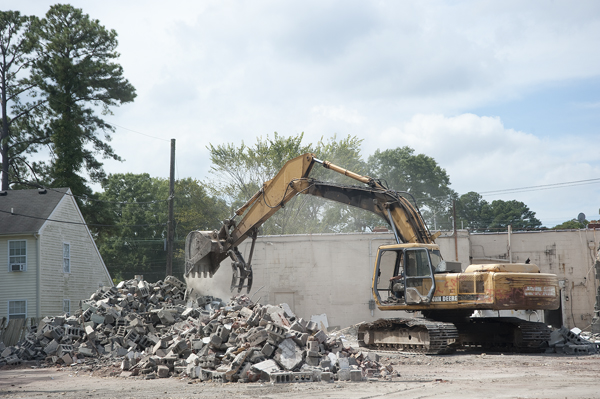 Storms continue to come over the Bay. This was one in late summer.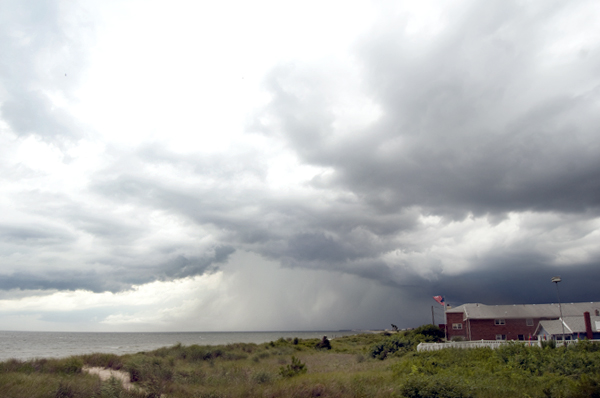 We had a super moon in late September.
Hurricanes are always a threat to us. Joaquin came after we had a serious nor'easter which did more damage than the hurricane.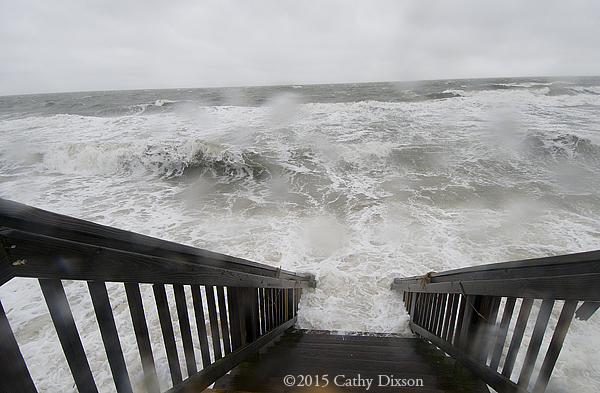 This is the beach at the Ocean View Park. Luckily the Bay stayed and didn't overrun Ocean View Avenue or the park.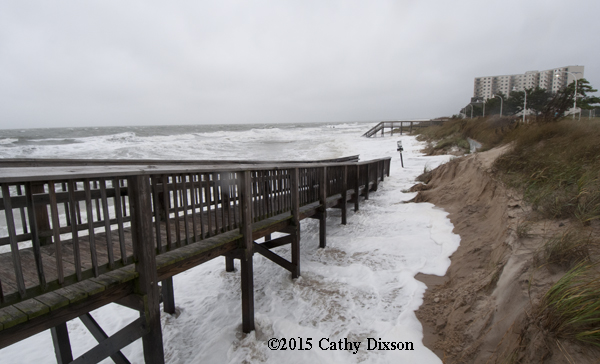 You just never know what you're going to see in my neighborhood.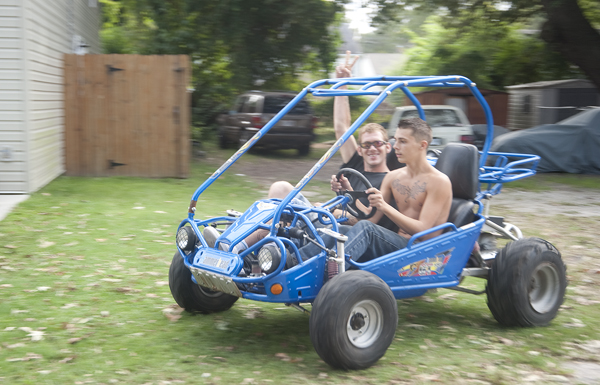 Coming back from Hampton, at the bottom of the exit ramp off of I-64, this busker was entertaining the traffic.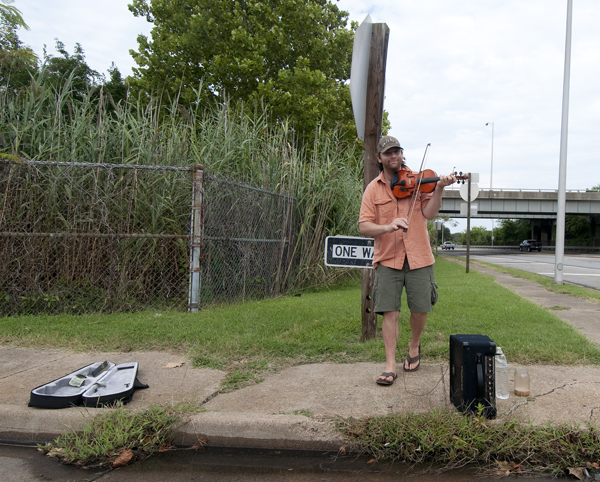 On a lighter note, we now have a 24-hour self-service ice machine at the OV Pier. Very clolorful.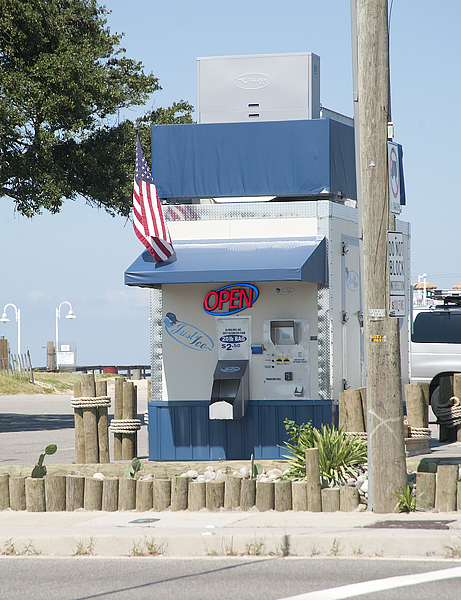 And lastly - what in the world is going on at Bay Oaks Park? I have no idea what these structures are or what purpose they serve. The city closed off 4th Bay to create this urban sculpture complete with grass. I heard the city has spent $3 million dollars on this project. Anyone care to guess what this will be?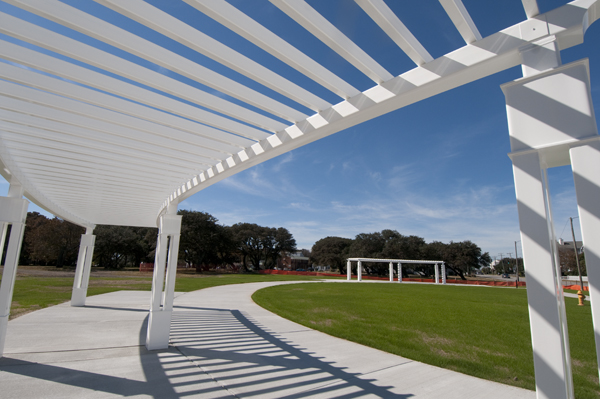 If you have comments or questions, please do send me an email or make a comment. I promise I will be more timely in posting to my blog. Halloween is this coming Saturday. My birthday!