The Virginian-Pilot on Kindle contains the same award-winning news, military coverage, investigative reporting and narrative writing that you'd find in The Pilot's regular print edition.*
Read The Virginian-Pilot on the Amazon Kindle, the portable reader with a crisp electronic-paper display that looks and reads like real paper, even in bright sunlight.
Your Kindle newspaper is automatically delivered wirelessly when the physical issue hits the newsstand.
Free 14-day free trial. You can cancel any time during that period. If you enjoy your subscription, do nothing and it will automatically continue at the regular price.
Read it on your Kindle or on your Kindle for Android reading app.
No computers, cables or syncing.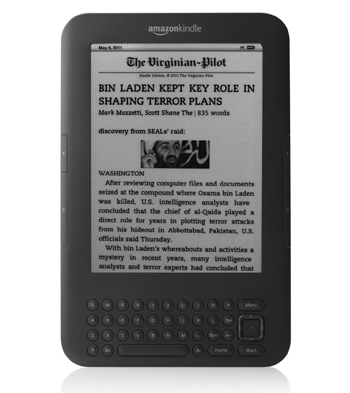 *Does not yet include some images or features such as crossword puzzles, box scores and classifieds.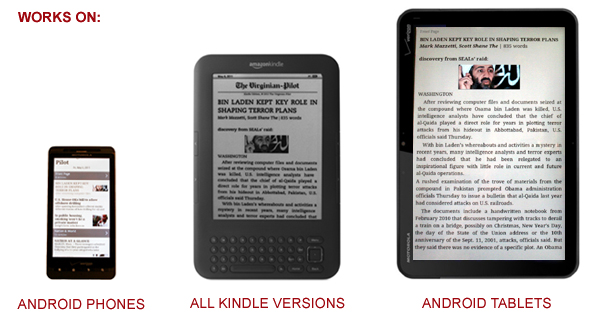 EMAIL & TEXT
Sign up
and be among the first to know about breaking news 24/7
YOUR PHONE
Catch up with the latest news wherever you are through
your phone