High School Sports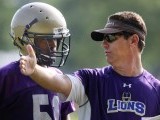 football
Thursday was the first day of practice for VHSL schools. The Pilot peeked in on seven opening sessions in South Hampton Roads.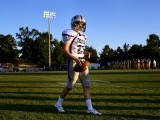 football
"We simply do not have enough bodies," said athletic director Michael Allen. This was supposed to be the first season for new coach Tim Bender.
SPECIAL FEATURES
2013-14 All-Tidewater Teams
Spring sports previews
TOP 10 TEAMS
757TEAMZ Videos
VIEW VIDEO LARGER

CLOSE VIDEO

Your photos: High school sports
High School Sports News

757Teamz
High school football blog

Larry Rubama
High school sports

Jami Frankenberry
High school sports
Poll
So after a year, what's your view on the high school realignment?
Disclaimer: This is an unscientific sampling of users.