High School Sports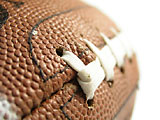 A judge clears the way for senior Armond Askew to take the field, ruling that Deep Creek's starting running back could take off his electronic home-monitoring ankle bracelet during practice and games.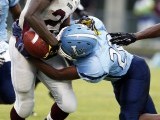 Friday's roundup
Charles Wiggs rushed for 207 yards and scored four touchdowns as the Greyhounds pulled away from Lakeland in the teams' season opener.
SPECIAL FEATURES
2013-14 All-Tidewater Teams
Fall sports previews
TOP 10 TEAMS
757TEAMZ Videos
VIEW VIDEO LARGER

CLOSE VIDEO

Your photos: High school sports
Upcoming Schedules
Saturday, Aug. 30
BOYS VOLLEYBALL
Richmond Christian Tournament
GIRLS VOLLEYBALL
First Colonal vs. Powhatan, 9:30 a.m.
Princess Anne vs. Col. Forge, 9:30 a.m.
Ocean Lakes vs. Atlee, 11 a.m.
Richmond Christian Tournament
High School Sports News

757Teamz
High school football blog

Larry Rubama
High school sports

Jami Frankenberry
High school sports
Poll
Which QB do you predict will have the most productive season?
Disclaimer: This is an unscientific sampling of users.