High School Sports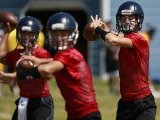 While other South Hampton Roads football teams hit the field with the usual first-day enthusiasm, the Dolphins opened with a sense of urgency. The head coach has a little more than a week with his team before serving a suspension.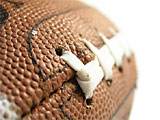 football
The Chiefs have a new-found enthusiasm and it revolves around two things - playing together as a team and first-year head coach Nick Mygas.
SPECIAL FEATURES
2014-15 All-Tidewater Teams
Spring sports previews
TOP 10 TEAMS
757TEAMZ Videos
VIEW VIDEO LARGER

CLOSE VIDEO

Your photos: High school sports
Upcoming Schedules
No events scheduled
Have a nice summer!
High School Sports News

Larry Rubama
High school sports

Jami Frankenberry
High school sports
Poll
Which fall sport are you most looking forward to?
Disclaimer: This is an unscientific sampling of users. Poll results may not update instantaneously, but your vote will be counted.