High School Sports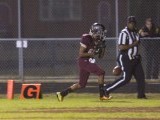 NO. 7 NORCOM 14, BOOKER T. WASHINGTON 13
A dropped pass hurt, but Wae'lene Riddick shook it off with a 55-yard touchdown catch in the final two minutes to lift Norcom.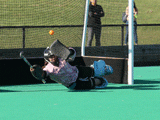 FIELD HOCKEY
After a tie-breaking mistake earlier this month, Cox protested and earned a do-over. The teams got the correct format Friday, and the same result.
SPECIAL FEATURES
2013-14 All-Tidewater Teams
Fall sports previews
TOP 10 TEAMS
757TEAMZ Videos
VIEW VIDEO LARGER

CLOSE VIDEO

Your photos: High school sports
Upcoming Schedules
Friday, Oct. 24
FOOTBALL
Beach District
Green Run at Cox, 6:30 p.m.
Kellam at First Colonial, 7 p.m.
Ocean Lakes at Landstown, 7 p.m.
Princess at Tallwood, 7 p.m.
Eastern District
Booker T. Washington at Norcom, 7 p.m.
Churchland vs. Maury, 7 p.m. at Powhatan Field
Granby at Norview, 7 p.m.
Wilson at Lake Taylor, 7 p.m.
Southeastern District
Deep Creek at Indian River, 7 p.m.
Grassfield at Great Bridge, 7 p.m.
Hickory at Nansemond River, 7 p.m.
Lakeland at Western Branch, 7 p.m.
Oscar Smith at King's Fork, 7 p.m.
Private schools
Collegiate School at Norfolk Academy, 3:30 p.m.
Atlantic Shores at Bishop Sullivan, 7 p.m.
Fredericksburg Christian at Greenbrier Christian, 7 p.m.
Isle of Wight at Hampton Roads, 7 p.m.
Portsmouth Christian at Kenston Forest, 7 p.m.
Trinity Episcopal at Nansemond-Suffolk, 7 p.m.
Halifax Academy at Southampton Academy, 7:30 p.m.
Other schools
Franklin at Greensville, 7 p.m.
Smithfield at Poquoson, 7 p.m.
Windsor at Southampton High, 7 p.m.
FIELD HOCKEY
Cox vs. First Colonial, 4 p.m. at National Training Center (penalty strokes shootout)
Kellam at Norfolk Academy, 4:30 p.m.
BOYS SOCCER
Tidewater Conference championship
At Virginia Wesleyan
Cape Henry vs. Norfolk Academy, 7 p.m.
GIRLS TENNIS
Tidewater Conference tournament
At Huntington Park
First round and semifinals, 9 a.m.
High School Sports News

Larry Rubama
High school sports

Jami Frankenberry
High school sports
Poll
Lake Taylor and Ocean Lakes are the area's two remaining unbeatens. Who's most likely to keep their record intact?
Ocean Lakes
57% (311 votes)
Lake Taylor
43% (236 votes)
Total votes: 547
Disclaimer: This is an unscientific sampling of users.