High School Sports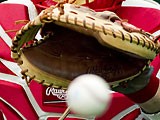 baseball
10:21 pm
- In a Virginia Beach shakeup, Ocean Lakes, Salem and Kempsville each has a new coach, and Tallwood is still looking for one.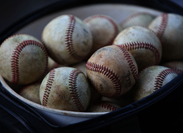 BASEBALL
In recent weeks, Gary Spedden left Ocean Lakes for Grassfield, while Pete Zell has moved from Salem to Ocean Lakes. Tallwood and Kempsville also will have new coaches.
SPECIAL FEATURES
2013-14 All-Tidewater Teams
Spring sports previews
TOP 10 TEAMS
757TEAMZ Videos
VIEW VIDEO LARGER

CLOSE VIDEO

Your photos: High school sports
High School Sports News

757Teamz
High school football blog

Larry Rubama
High school sports

Jami Frankenberry
High school sports
Poll
So after a year, what's your view on the high school realignment?
Disclaimer: This is an unscientific sampling of users.