High School Sports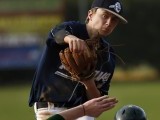 friday's roundup
In softball action, Deep Creek upended the top-ranked Warriors, while Hawks coach Ryan Wieck achieved a milestone win. In baseball, No. 5 Great Bridge (pictured) blanked Indian River.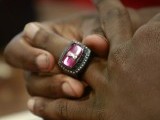 celebrating state titles
Lake Taylor football players received state-championship rings on Thursday. Ocean Lakes, the Group 6A champ, had a ring ceremony two weeks ago. But the Princess Anne girls basketball team might not get them.
SPECIAL FEATURES
2014-15 All-Tidewater Teams
Spring sports previews
TOP 10 TEAMS
757TEAMZ Videos
VIEW VIDEO LARGER

CLOSE VIDEO

Your photos: High school sports
Upcoming Schedules
Saturday, April 18
BASEBALL
Private schools
Norfolk Christian at Northeastern, 2 p.m.
Nansemond-Suffolk at Christchurch, 4 p.m.
Round robin at Greenbrier Christian
Steward at Greenbrier Christian, 10:30 a.m.
Lawrence Academy vs. Steward, 1 p.m.
Lawrence Academy at Greenbrier Christian, 4 p.m.
SOFTBALL
Private schools
Gates County at Greenbrier Christian, 11 a.m.
Lawrence Academy at Greenbrier Christian, 1 p.m.
BOYS LACROSSE
Cape Henry at St. Stephen's-St. Agnes, 1:30 p.m.
BOYS SOCCER
Mills Godwin at Kellam, 3 p.m.
TRACK AND FIELD
Northampton Invitational, 10 a.m.
High School Sports News

Larry Rubama
High school sports

Jami Frankenberry
High school sports
Poll
Who do you think has the top softball team in South Hampton Roads?
Disclaimer: This is an unscientific sampling of users.