High School Sports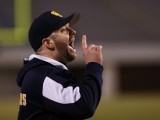 ocean lakes' punishment
Local coaches hope the sanctions handed to the Dolphins, including a three-game suspension for head coach Chris Scott, will help curtail recruiting practices in the area.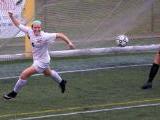 Maury star Darby Moore, who's headed to Maryland, leads the Pilot's All-Tidewater girls soccer picks, as selected by staffer Ray Nimmo.
SPECIAL FEATURES
2014-15 All-Tidewater Teams
Spring sports previews
TOP 10 TEAMS
757TEAMZ Videos
VIEW VIDEO LARGER

CLOSE VIDEO

Your photos: High school sports
Upcoming Schedules
No events scheduled
Have a nice summer!
High School Sports News

Larry Rubama
High school sports

Jami Frankenberry
High school sports
Poll
Which fall sport are you most looking forward to?
Disclaimer: This is an unscientific sampling of users. Poll results may not update instantaneously, but your vote will be counted.