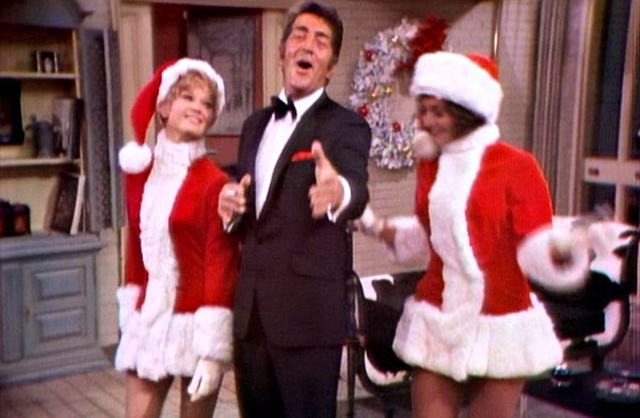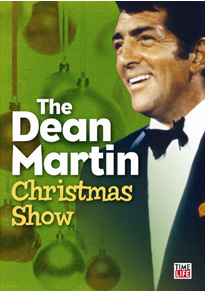 "THE DEAN MARTIN CHRISTMAS SHOW"
DVD full-frame, 1968, not rated
Best extra: No bonuses
"THE DEAN MARTIN Christmas Show" originally aired on Dec. 19, 1968. It's a blast from the past, when one of the leaders of the Rat Pack had his own weekly variety program.
For those who grew up and remember shows, like "Laugh-In" and "The Carol Burnett Show," this 48-minute Christmas special will bring back memories of some show biz greats.
Although it starts with creepy Santas dancing around, this special is intermingled with song, dance, skits and good, old-fashioned Deanisms: The endless smoking, the constant laughing. Bob Newhart ("The Bob Newhart Show") and Dom DeLuise ("Fatso") add to the raucous good times with a handful of funny skits. In one, Newhart plays a man who returns a toupee, a gift from his wife, that fell into a dip at a Christmas party. In another, DeLuise plays an over-zealous accountant who keeps working while his office pals frolic about during a Christmas party.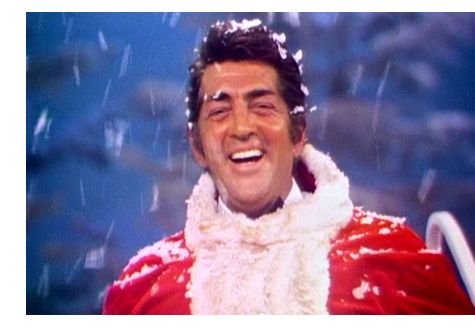 Dennis Weaver ("McCloud") sings with some of the children of Martin's show's staff members. Throw in the "Gold Diggers," Martin's dancing/singing women with big '60's hairdos, boots and miniskirts, and you have a nifty way to travel back in time.
Finally, at the end of the show, dozens of Dino's friends announce where the goodies from the star's annual toy drive will be heading: To orphanages and hospitals across the country. Some of those friends include the late, great Lucille Ball, Jimmy Stewart, Jack Benny, George Burns, Glenn Ford, Johnny Carson and Roy Rogers.
While we've moved on with audio and video for our home entertainment, there's nothing like those classic TV entertainers, even if they appear in standard definition and full-frame. Those old enough to remember them are sure to enjoy this nostalgic, and seasonal, Christmas special.
— Toni Guagenti