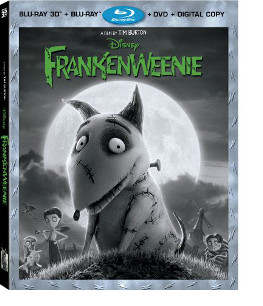 "FRANKENWEENIE"
Blu-ray widescreen, 3D Blu-ray, DVD widescreen and digital copy, 2012, PG for thematic elements, scary images and action
Best extra: The extensive (HD) feature "Miniatures in Motion: Bringing 'Frankenweenie' to Life"
IT'S ALWAYS a risky deal when filmmakers pull back the curtain to show you the nuts and bolts that go into creating a movie as clever and enchanting as Tim Burton's "Frankenweenie."
Who wants to break the spell?
No worries, says animation director Trey Thomas.
"Stop-motion is real," he says in the too-cool feature "Miniatures in Motion." "You can see these three-dimensional puppets moving through this real light in these real environments using these real props that were all made by hand to give it a magical quality. I've been working in stop-motion 20 years and it's still totally magical when these puppets come to life."
Exhibit A: "Frankenweenie" spins the tale of young Victor Frankenstein, whose beloved dog Sparky is struck by a car. Brokenhearted but determined, Victor retreats to the attic, jiggers some household gadgets, throws open the window on a dark and stormy night, and zaps his best friend back to life.
Longtime Burton fans know the story. Back in 1984, when he was working for Disney, he directed the 30-minute, live-action original. It's lost none of its charm (see for yourself, it's one of the extras), but his imagination really has room to roam this time around. Viewers of a certain age will especially eat up all the references to vintage monster flicks.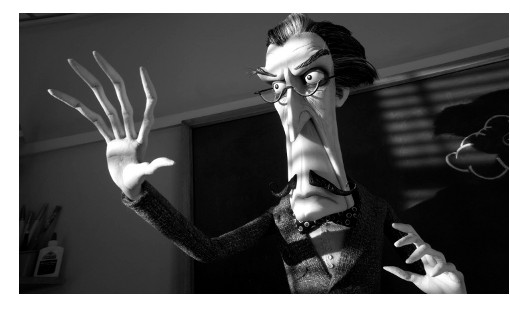 Everyone, though, will feast on the dazzling Blu-ray picture. The black and white cinematography is nuanced and rich, with a broad, deep gray scale, and all bathed in an organic lighting scheme. Watching a movie like this, you can forget the art department has to make everything, down to the plates of donuts and tiny pencils. The exceptional detail gives those folks their due. Each frame is a treat.
A solid audio track brings out the subtleties of Danny Elfman's score – it echoes his work on "Edward Scissorhands" with a smidge of "Batman" – while allowing room for the various effects and clear dialogue.
The "Miniatures" feature doesn't leave a stone unturned. In it Burton makes a neat analogy: The hands-on production of "Frankenweenie" mirrored the "Frankenstein" story. Besides the original film, other extras include the new short "Captain Sparky vs. The Fying Saucers," an OK feature shot at Comic-Con in San Diego and the Plain White T's "Pet Sematary" music video.
Finally, don't let the PG rating fool you. When Burton wrapped up the original "Frankenweenie," Disney held off on releasing it because someone was afraid it would scare kids. For real. The new version plays to all members of the clan.
― Craig Shapiro